Hollywood Pre-School Daycare
The setting setting was opened in 2007 and is based in the Hollywood Primary School site. It caters for 28 3-5 year old children in a session. The setting runs Monday-Friday 8.00am – 4.00pm
It offers free funded sessions for 15 and 30 hours, term time only and has wrap around sessions including Lunch at an additional cost
The Pre-school is based in one classroom with its own outside area which is partly covered
Our approach for learning is to create for our children an environment that inspires, is exciting and will engage them in their own learning, each and every day.
Our Pre-school is one that thrives on exploring and imagination using the children's interests to engage them in their own learning. Fun is where it all begins, if our children are having fun then they are learning.
Our Pre-School children are given a range of resources consisting of authentic and real objects which you would find at home and things we have found that have engaged our interests from the natural environment. All of these things as well as our inspiring pre-school team gives all the children an opportunity to thrive and be a part of their own learning adventure.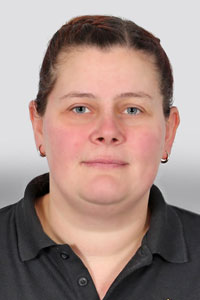 With our Pre-school being situated on the school grounds it benefits from the school facilities. We work closely with the reception classes, so children who will attend Hollywood Primary School have a seamless transition in the school environment. The resources the school has to offer include the pond and forest school area, library and large outdoor space.
Manager's Statement
My Name id Nina, I have been with GBNFC since 2006 and manager of Hollywood Pre-school since 2010. I aspire to provide the very best in early years care and education so that children at Hollywood Pre-School can flourish and develop to the best of their individual ability.
I like to plan exciting learning opportunities for children, encouraging them to explore and learn through play, investigate in risky play and encourage them to be independence.
Through play experiences they will gain confidence in themselves and when needed, be supported in their learning by our inspiring team of practitioners who help children in build on what they already know.
Through our stimulating learning environment, we work with the families to achieve the best possible outcome for their children and by including them in getting messy and having fun in workshops or sharing a story and taking time to listen.
Dates to remember 2021-2022
Nursery Closes – Friday 17th December 2021
Nursery re opens- Tuesday 4th January 2022
Bank holidays Nursery closure dates
Tuesday 27th December – Christmas day
Wednesday 28th December – Boxing Day
2022
Monday 3rd January – New Year's Day (substitute day)
Friday 15th April – Good Friday
Monday 18th April – Easter Monday
Monday 2th May –May bank holiday
Thursday 2nd June – Spring bank holiday
Friday 3rd June – Platinum Jubilee bank holiday
Monday 29th August – Summer bank holiday
Monday 26th December – Christmas day
Tuesday 27th December – Boxing Day
Training days (All settings closed)
Friday 6th May 2022
Wednesday 19th October 2022
Half Term closures
Monday 21st February- Friday 25th February
Monday 4th April – Tuesday 19th April
Monday 30th May – Friday 3rd June
Monday 25th July TBC – Monday 5th September
Monday 24th October – Friday 28th October
Monday 19th December – Tuesday 3rd January 2023
Hollywood Pre-School Daycare Hollywood Primary School, Pickenham Road, Birmingham B14 4TG Telephone: 0121 675 4528